With the ICC World Test Championship (WTC) 2021-23 final to be played on June 7, team India players have begun perparations in full swing. Notably, flamboyant batter Virat Kohli shared pcitures of his batting during the net sessions ahead of the Ultimate Test.
Former India spinner Harbhajan Singh tweeted in support of the ongoing wrestlers protest. Pakistan pacer Hassan Ali has got injured, however, he shared an update on his return and hopes to get back to competitive cricket soon. Meanwhile, Shikhar Dhawan congratulated the Indian Junior Men's Hockey Team for winning most number of Men's Hockey Junior Asia Cup Titles.
Here are the most talked about tweets on June 2: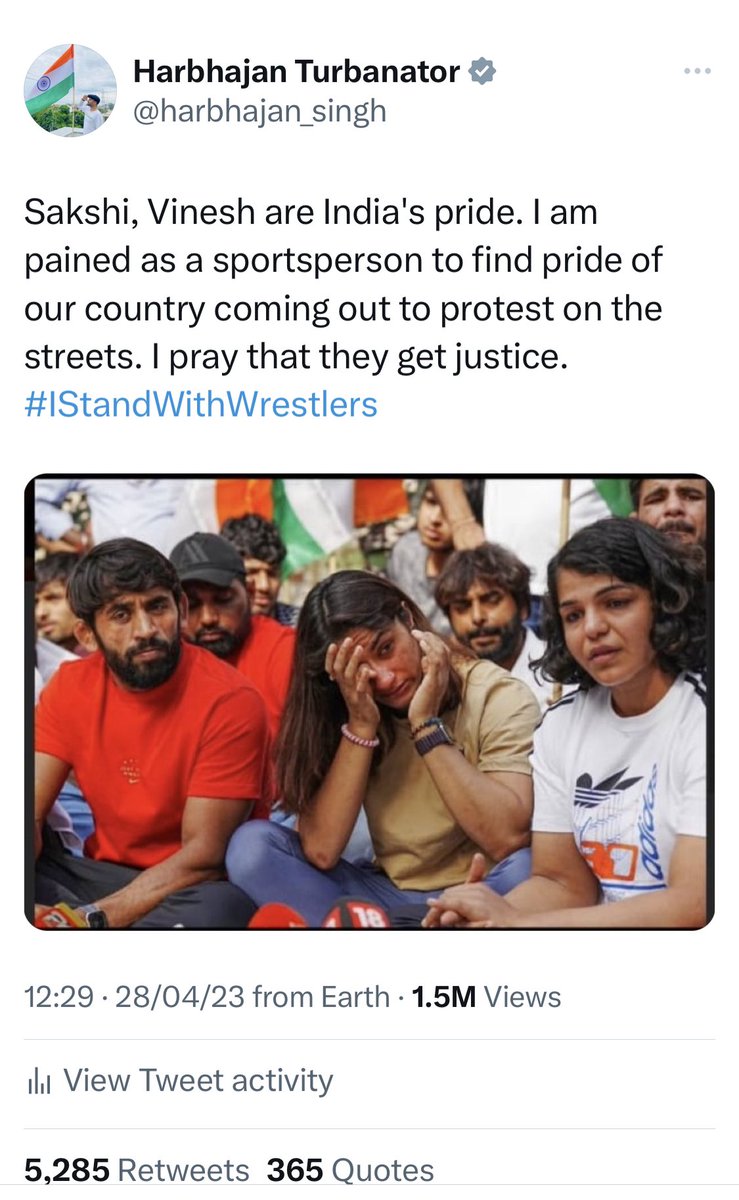 @harbhajan_singh @YUVSTRONG12 ji आपलोग दूसरे खेलो के जीत पर जश्न मना डेरी मिल्क का प्रचार करना ही जानते है या उनके शोषण पर आवाज़ उठाना भी जानते है। अगर आवाज़ नही उठा सकते आप लोग तो ये ढोंग बन्द कर दीजिये। @news24tvchannel @aajtak बाकी @GautamGambhir तो जमीर बेच चुके है। https://t.co/Vgr0Inpbpp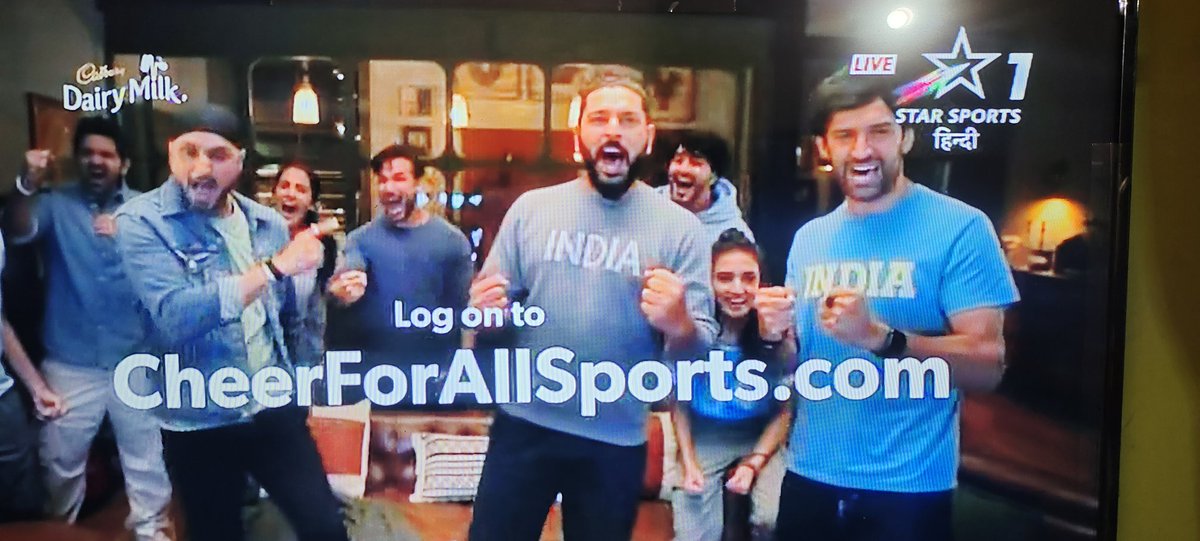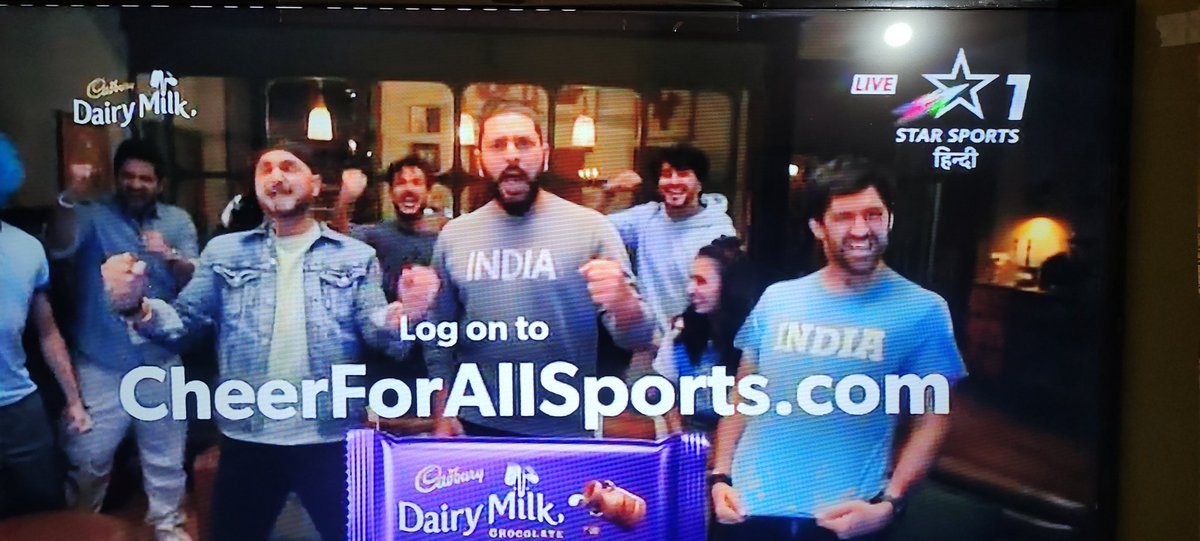 06:15 PM · Jun 02, 2023
𝗛𝗮𝘀𝘀𝗮𝗻 𝗼𝗻 𝘁𝗵𝗲 𝗺𝗲𝗻𝗱 😘 As the team heads north to Derby, @RealHa55an is at #Edgbaston in the nets getting back to fitness 💪 We hope to see you back soon Hass! 🐻#YouBears | #DERvBIR
06:01 PM · Jun 02, 2023
Golfing, no matter how hot it is
02:23 PM · Jun 02, 2023
Congratulations to the Indian Junior Men's #HockeyTeam for winning the most number of Men's Hockey Junior Asia Cup Title. Thank you for making our nation proud. 🇮🇳 pic.twitter.com/9JNZaZm1gH
— Shikhar Dhawan (@SDhawan25)
June 2, 2023
#TGIF wrote some words 10 years ago during the #Ashes2013 series after chatting with @englandcricket batting coach Graham Gooch, "I teach batsmanship, not batting."https://t.co/WnDXUD3nhb pic.twitter.com/VmqBEv5EPj
— Nick Speak (@njspeak)
June 2, 2023
With my impact sub 🙅‍♂️😂 pic.twitter.com/UOCSrjtA40
— Yuzvendra Chahal (@yuzi_chahal)
June 2, 2023
June 2, 2023
Blues vs Highlanders. Entertaining rugby
— Mpumelelo Mbangwa (@mmbangwa)
June 2, 2023
Ivy, is looking for a new home in Wellington.
She's not that keen on dogs and is looking for a new family.
Pls DM me if you think Ivy is perfect for your family. 🐈‍⬛ She's microchipped, desexed and 5 yrs old. pic.twitter.com/5KHnkSmD0U
— Grant Elliott (@grantelliottnz)
June 2, 2023
সব অন্যায়ের বিরূদ্ধে চোখে চোখ রেখে এভাবেই লড়াই হবে। মা-মাটি-মানুষকে সাথে নিয়েই লড়াই হবে। #WrestlersProtest আমার লড়াই, আপনার লড়াই, গোটা দেশের লড়াই... @SakshiMalik, @BajrangPunia দের সাথে আছি, পাশে আছি আমরা সবাই...
✊🇮🇳✊ pic.twitter.com/zbfUtXci7w
— MANOJ TIWARY (@tiwarymanoj)
June 2, 2023
Stance. Focus. Hit. pic.twitter.com/CEMBtZ4Kg2
— Cheteshwar Pujara (@cheteshwar1)
June 2, 2023
Very good 👍 https://t.co/QkPkpgaLOT
— Niall John O Brien (@niallnobiobrien)
June 2, 2023
The journey begins today... preparation before the all important Qualifiers .. its tricky but if @OfficialSLC plays to potential we will be there in October #WorldCup2023 #SLvafg Good luck all 🙂
— Russel Arnold (@RusselArnold69)
June 2, 2023
Hearty Greetings to the people of Telengana on Foundation Day of the State. Blessed with rich culture and heritage, the State has immense potential for development. I wish the people of Telengana happiness and prosperity.
— Harbhajan Turbanator (@harbhajan_singh)
June 2, 2023
I'm yet to see an opposition leader from another country coming to India and painting a sorry image of his country. Why do you need to articulate that on foreign land unless you're seeking some sorta support??? Fight your battles in your own country…allow the electorate to…
— Aakash Chopra (@cricketaakash)
June 2, 2023
Dubai Capitals ❤️ https://t.co/eTL9qwBDdP
— Sikandar Raza (@SRazaB24)
June 1, 2023
Prep 🇮🇳✅ pic.twitter.com/UYCulkoGJ9
— Virat Kohli (@imVkohli)
June 1, 2023
MS Dhoni went through a knee surgery today,it was successful.True Leader, playing with one leg. No pain no gain.The agonising pain did not affect his clarity of thoughts. Amazing how he was able to lead a side with so much pain. His mindset is of a warrior. Champion for life ❤️❤️
— Laxman Sivaramakrishnan (@LaxmanSivarama1)
June 1, 2023
Lucky to have a mind who can build both innings & a team. Happy birthday @mrizwanpak bhai. Have a great day❤️🎉🎂. pic.twitter.com/EHvN4faki8
— Shahnawaz Dahani (@ShahnawazDahani)
June 1, 2023
Was told I look like a jolly rancher today and ..
— Jofra Archer (@JofraArcher)
June 1, 2023
Nobody's perfect.
We make mistakes.
We say the wrong things.
We do the wrong things.
We fall and get up.
We learn and we grow. We move on because that's life. #srilanka #training pic.twitter.com/KS1FloHYkS
— Mohammad Nabi (@MohammadNabi007)
June 1, 2023